Project Description
As lot of Chinese Apps were banned in India including Shareit , Xender etc. Since no Indian App is good in file sharing we came out of the idea to bring an application that can be as good as previous Chinese alternatives apps. So, that's where we decided to built our file transfer application that will have really fast speed and also some interesting features.
We have developed the app keeping the efficiency in mind and have come up with what technology to use and how to implement it. This app focuses on both the file sending and messaging system that can be used by the user in any manner. We support the Made In India initiative and have developed this product not only to just get it on with the trend but to actually provide our contribution as the Young Indian Developers.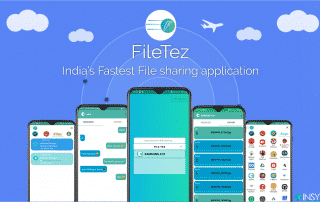 Features of FileTez
FileTez have 6 main features Which are described below!